Skin Resurfacing Treatments
NON LASER TECHNOLOGY. 
Experience the transformative impact of Tixel® treatment, renowned for its significant improvements in skin texture, complexion, and age-related concerns such as wrinkles and superficial pigmentation. Take a look at some examples of how tixel can work for you! 
Introducing Sentient Tixel™, an advanced treatment designed specifically for delicate facial skin. With its non-laser technology, utilizing proprietary direct heat, Tixel™ offers well-tolerated, brief appointments without any social downtime.
Harnessing the power of thermo-mechanical ablation, Tixel™ brings a groundbreaking approach to skin resurfacing, tightening, and rejuvenation. The results have been remarkable, and patients experience little to zero downtime, making it a true game changer in the field of skin treatments.
TIXEL™ is not limited to the face; it extends its benefits to the body as well. This revolutionary technology can be applied to improve skin texture and quality on both the face and body, delivering impressive results with minimal pain and downtime. Say goodbye to lengthy recoveries, and embrace the comfort and effectiveness of Sentient Tixel™!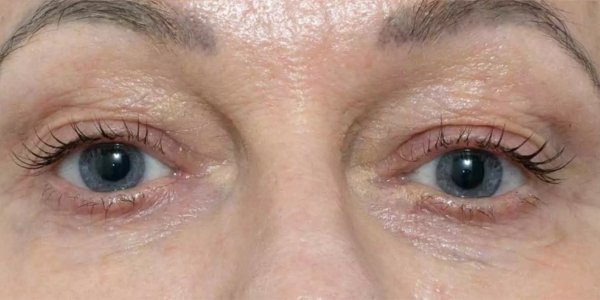 Problem: For those dealing with sagging eyelids, eye bags, or other signs of aging around the eyes, finding a non-invasive yet effective treatment can be a challenge. Traditional options may require significant recovery periods and may not provide satisfactory outcomes.
Solution: Tixel™ presents an innovative solution for eye rejuvenation, targeting issues like sagging eyelids and eye bags. The treatment uses thermo-mechanical ablation to tighten and rejuvenate the delicate skin around the eyes without the need for lasers or invasive procedures. With brief appointments and well-tolerated sessions, Tixel™ offers a safe and effective eye lift option with minimal downtime and discomfort.
Problem: Many individuals face various skin concerns, such as aging signs, acne scars, rosacea, and stretch marks. They seek effective treatments that offer noticeable results without subjecting them to prolonged downtime or invasive procedures. Traditional laser technologies may not always be suitable for everyone due to skin sensitivities and social commitments.
Solution: Tixel™, a revolutionary non-laser technology, addresses these skin issues with its proprietary direct heat approach called thermo-mechanical ablation. This novel energy source enables gentle yet effective skin resurfacing, tightening, and rejuvenation. Unlike traditional laser treatments, Tixel™ delivers impressive results with little to zero downtime, making it an ideal option for individuals with busy schedules or sensitive facial skin.
Problem: Individuals with uneven skin tone, melasma, or rosacea often struggle to find suitable treatments that don't exacerbate their conditions or involve prolonged recovery periods. Conventional laser technologies might not always be the best option for these sensitive skin concerns.
Solution: Tixel™ serves as an ideal solution for individuals with uneven pigmentation, melasma, and rosacea, offering skin rejuvenation without the use of lasers. The thermo-mechanical ablation technology gently addresses these skin issues, leading to improved skin texture and quality. Patients can experience a reduction in pigmentation irregularities and rosacea symptoms with little to zero downtime, making Tixel™ a preferred choice for those seeking a gentle yet effective treatment option.
Problem: Many individuals struggle with stretch marks on their body and want to minimize their appearance. However, they may hesitate to undergo invasive procedures or treatments requiring long recovery periods.
Solution: Tixel™ provides an effective solution for stretch marks on the body with minimal discomfort and downtime. By utilizing thermo-mechanical ablation, this non-laser technology helps to resurface and tighten the skin, resulting in a visible reduction of stretch marks. Individuals seeking to improve the texture and quality of their skin can benefit from Tixel™ treatments, allowing them to address their concerns without compromising their daily activities or routines.