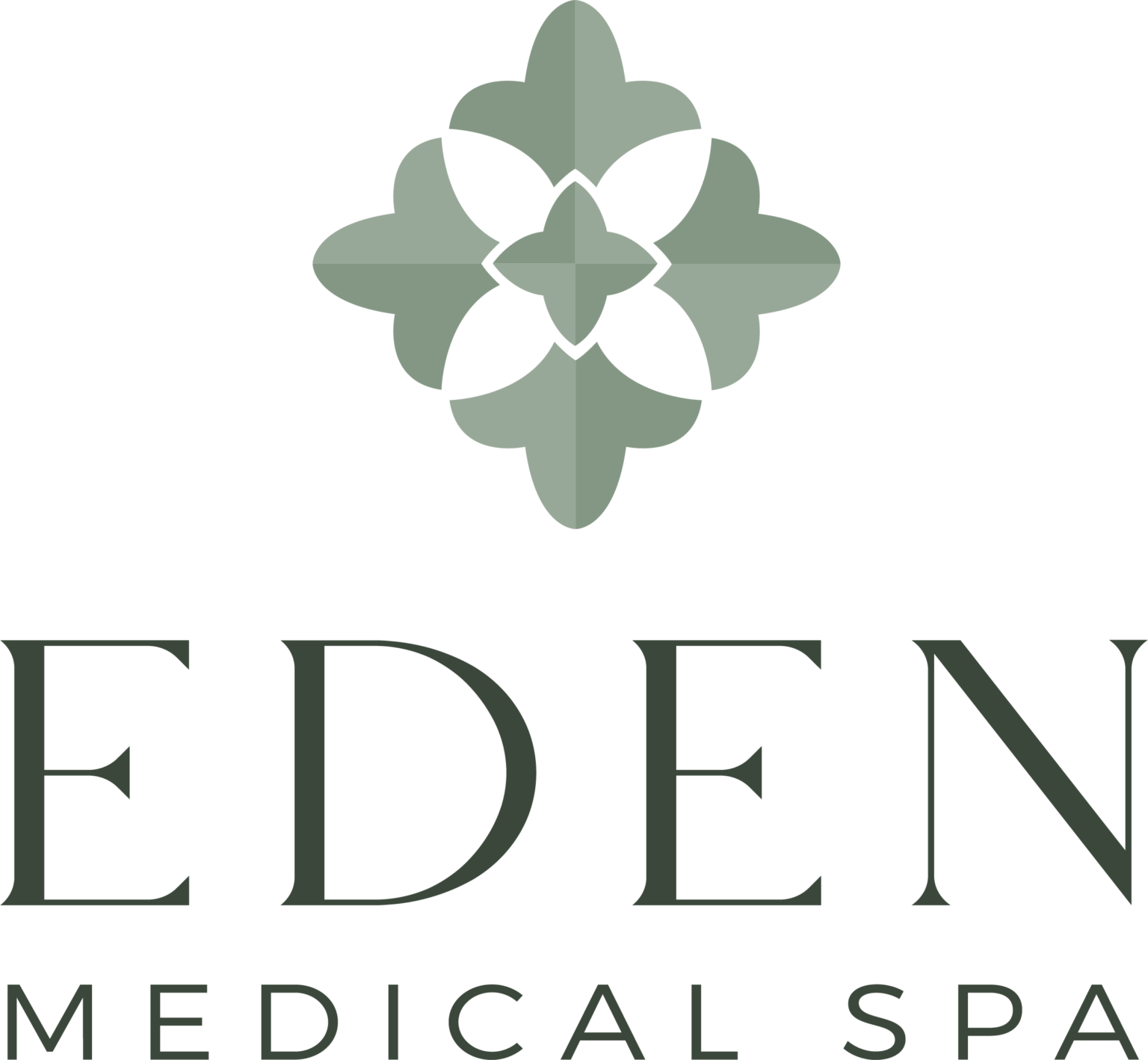 MEDICAL SPA in AUSTIN, TX
Eden is a 3,000 square foot state-of-the art medical spa. We offer a full complimentary of anti-aging services including neuro modulators, fillers, laser facials, laser hair removal, IPL treatments, body contouring, HydraFacial, Microneedling, Dermaplaning, Ozempic prescriptions, and hormone therapy. Each team member has over 10 years of experience in the medical spa industry. We have a Medical Doctor onsite who oversees quality of the services and provides hormone therapy treatments. Our Director has over 10 years of experience managing multi-million dollar medical spas. Our nurses and estheticians have some of the strongest credentials in the Austin area. We are customer obsessed, and we stand by our belief that we provide the best medical spa experience in Austin, Texas. 
— Amber, Eden Austin Med Spa Owner
Eden Austin Medical Spa Presents
Buy Now. Pay Monthly. Let your money go further and take better control of your cash flow when you pay in smaller, more manageable monthly installments with Cherry.
How Eden Austin Med Spa Works?
Choose from 3, 6, 12, 18, or 24 month payment plans with some qualifying for 0% APR options. Thanks to Cherry's fast approval process, you'll be enjoying your purchase in no time – all you need is your state ID and mobile phone number to get started. After approval, manage payment options and stay in control with 24/7 access to Cherry's self-serve client portal.
Sally Pace Twellman
I have loved everything about my experience at Eden Med spa. Everyone is so skilled and professional!
Micalyn Ely
I came to steffani mortenson for first time lip filler and she was nothing short of amazing!!
Kailie Bertoch
I had a great experience working with Steffani at Eden Med Spa. I would highly recommend you ask for her when booking your appointment.
shelby reid
I had a wonderful experience with Steffani at Eden! She was so sweet and informative from the start.
melanie crum
Not only is she super sweet, but she is patient with my questions. Can't recommend Steffani highly enough for your medical spa needs.
Welcomed by smiling faces, comforting smells, comfy couches & coffee. Educated on all the things & you feel completely taken care of & pampered! Such an empowering adventure. I will be back & I will share my experience with everyone I know❤️
The spa is incredibly beautiful. The injector Leigh seems incredibly skilled and knowledgeable. And so great to work with. They offer tons of procedures. My girlfriend came in for Botox but will definitely be coming back for other procedures like microdermabrasions and chemical peals. My girlfriend seems really excited about the lip procedure. She says it's a great deal. The promotion they were offering was amazing and they seem to be running a few different ones at a time.
I can not say enough about my esthetician Leigh Ann. I went to her with severely damaged skin. scaring , hyperpigmentation, ingrown facial hairs and overall my skin wasn't smooth. She recommended Vi peels, skin pen, and she put me on a great skin care regiment that has me glowing. I must note, it didn't break me bank either. I'll be heading there soon for some Botox cause my face is my money maker! Do yourself a favor and book with her. Tell her Glenn sent ya ❤️
I got my lips done with Leigh and I have been so happy with the outcome!! I was really worried my lips would be too big or look a different shape but that wasn't the case at all. She heard my worries and made sure to take them into consideration. I love how my lips have turned out and get soooo many compliments. Love them!
This spa is the best place I could have ever gone and will be the only place I will go moving forward. The owner Amber was amazing! She took the time to introduce herself and walked me through the steps to prepare me for my treatment. I wanted laser hair removal on my back and didn't have much experience with services from a medical spa. It was a very easy process and I was made as comfortable as possible while I was there. The small details go a long way on top of the great work that's done there. I usually don't take the time to write a review but I had to do it after such a great experience. Thank you!
Excellent staff and service. Amber was fantastic. Would highly recommend.
I am not one for writing google reviews, but I have gone to Leighann at Eden for hydro facials and Botox on several occasions and cannot recommend these services enough. When I received Botox in the past, the estheticians were not very careful with placement resulting in my eyebrows "dropping." However, Leighann listened to my concerns and did an outstanding job! I also felt so refreshed after I got my hydro facial (I got the treatments back to back). I will definitely be returning to Eden to the future and recommend others do the same!
I got an EmSculpt with Eden and I was so impressed with the teams knowledge of body contouring. They did a great job!